THIS COURSE HAS BEEN CANCELLED.
Over the past several years, Smith & Burgess has developed one of the most comprehensive Process Hazard Analysis (PHA) Leadership Training courses available. Our hands-on, three-day course will guide students through effectively facilitating PHA Studies. Enrolled students will learn both technical and managerial procedures through instructor-led group discussions, as well as, individualized one-on-one direction. Additionally, students will be asked to take turns leading a PHA Facilitation.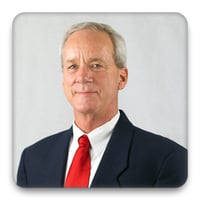 Mr. Baum is our Director of Engineering, as well as, our Senior PHA Consultant with over 40 years of experience in the oil / gas / chemical sectors. Mr. Baum, has
performed PHA Studies for nearly all of the major Oil & Gas, and Petrochemical companies throughout his career. Additionally, Mr. Baum has specialized knowledge with HAZOP/LOPA facilitation, SIL Analysis, and Risk Management Studies.
Day 1: Tuesday, October 20th (8:00 am - 5:00 pm)
Day 2: Wednesday, October 21st (8:00 am - 5:00 pm)
Day 3: Thursday, October 22nd (8:00 am - 5:00 pm)
Overview of PHA
PHA Regulatory Requirements
Hazard Identification and HAZID
PHA Methods
Checklist
What-If
HAZOP
Preliminary Hazard Analysis
Preparing and Organizing PHA Studies
Subdividing the Process for Study
Inherent Safety Review
Recording PHA Studies
Design Intent, Parameters and Deviations
Leadership Skills for Managing the Team
Completing the PHA Worksheet
Meeting Regulatory Requirements
Management of PHA Studies
Multiple Failure
Human Factors in PHA
Facility Siting in PHA
Treating Utilities in PHA
Handling Multiple Modes of Operation
PHA for Process Changes
PHA for Procedures
PHA for Batch Processes
Quality Control in PHA Studies
PHA Report Preparation
Managing the Follow-Up of PHA Results
Planning PHA Revalidations
Conducting PHA Revalidations
Documenting PHA Revalidations
The cost for the 3-day PHA Leadership Training Course is $1,700 per student. This includes the course manual, supplies, breakfast/lunches, as well as, 21 hours of professional development.
If your organization registers 3+ students, Smith & Burgess will refund $100 back towards each student's tuition cost.
The course is a mix of presentation style lectures, hands-on workshops, and industry specific questions & answers. Each student will receive the course manual (with workshop examples), a calculator, a notepad, and pens. In addition, Smith & Burgess will provide breakfast, lunch, coffee, and beverages throughout the course. (You will have access to our wifi and we recommend that you bring your laptop.)
When is the registration deadline?
The final day to submit your registration is Tuesday, October 14th. However, seating is limited and reserved to first come, first served.
Will I receive professional hours?
Yes. Everybody who attends all three days will receive a signed certificate from the course instructor good for 21 hours of professional development.
do you have hotel RECOMMENDATIONS?
Yes. Our past students have said good things about the "Towneplace Suite by Marriot", and the "Hampton Inn - Brookehollow." However, click here if you would like to see a complete listing of nearby hotels.
DO YOU HAVE dining RECOMMENDATIONS?
Yes. Although breakfast and lunches will be provided each day, here is a list of restaurants near Smith & Burgess' office.
What is the dress code for the training?
The PHA Leadership Training Course is a relaxed and interactive atmosphere. We recommend that you wear casual, comfortable clothing.
paypal is not accepting my credit card, what should I do?
We believe the issue is surrounding the credit card's address and have spoken with PayPal about this concern. They have assured us they have been looking into the solution. However, if you experience this problem, please call or email Brandon Ring immediately to reserve your seat. He will be able to process your card over the phone or email you a detailed invoiced.
Who do I speak with for additional questions?
Please feel free to reach out to us with any additional questions.
Mayra Bedigan - Marketing & Proposals
marketing@smithburgess.com
(713) 802 - 2647