Smith & Burgess has quickly become the Relief Systems Design experts within the Oil, Gas, & Petrochemical industries. We work with clients of all sizes to make sure their Relief Systems are operationally safe and compliant.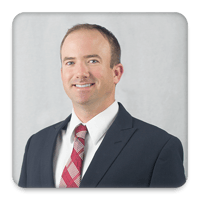 Mr. Spearow is a degreed professional chemical engineer, with an entire career of over fourteen years in Process Safety Management, specializing in Relief Systems and Flare Design and Concern Resolution. Jason has led over 30 domestic and global projects for large upstream and downstream Oil & Gas Operators and Chemical Manufacturing facilities. Mr. Spearow has been Smith & Burgess' experienced Relief Systems Design Instructor for over eight years.
The course will be held at Smith & Burgess' Houston Office (7600 W Tidwell Rd., Houston, TX 77040) and located on the 3rd Floor Conference Room.
Day 1: Tuesday, October 6th, 2020 (8:00 am - 5:00 pm)
Breakfast
Introduction
Overview of Standards / Relief Devices
Overpressure Scenario Identification & Scenario Explanations
Lunch Break
Workshop Exercise: Scenario Identifications
Day 2: Wednesday, October 7th, 2020 (8:00 am - 5:00 pm)
Breakfast
Overpressure Scenario Calculations
Workshop Exercise: Scenario Calculations
Lunch Break
Workshop Exercise: Scenario Calculations (cont.)
Relief Device Sizing
Boilers
Workshop Exercise: Boilers
Day 3: Thursday, October 8th, 2020 (8:00 am - 11:30 pm)
Breakfast
Low Pressure Tanks
Workshop Exercise: Low Pressure Tanks
Disposal Systems
Ethics
Lunch Break
Day 3: Salus Fundamentals Course (Optional)
(12:30 pm - 5:00 pm)
Data entry
System Analysis
Calculations
Reporting / Data Insights
The cost of the 3-day Relief Systems Design Training Course is $1,600 per student. This includes the course manual, supplies, breakfast/lunches, the free "Salus Fundamentals" training course, as well as, 17 hours of professional development hours (21 hours if you attend the Salus Fundamentals Course on Thursday afternoon.)
If your organization registers 3+ students, Smith & Burgess will refund $100 back towards each student's tuition cost.
The course is a mix of presentation style lectures, hands-on workshops, and industry specific questions & answers. Please feel free to bring your current P&IDs or questions about specific topics you would like to discuss. Each student will receive:
the course manual (with workshop examples)
a calculator, notepad, & pens
WiFi access
breakfast, lunch, snacks
water, coffee, tea, and sodas
When is the registration deadline?
The final day to submit your registration is Tuesday, September 29th. However, seating is limited and reserved to first come, first served.
What is salus fundamentals?
Named after the Roman goddess of safety, Salus delivers the ability to easily access, organize, and store the entirety of site's Pressure Relief Device and Disposal Systems documentation. Most importantly, Salus utilizes an "Evergreen approach" that keeps each site's data updated in real-time across their system when changes occur. Our software eliminates wasted time and resource costs, provides accurate and usable PSI data, keeps facilities fully compliant, and most importantly, ensures the facilities' staff and assets are operating safely. (The 0.5 day Salus Fundamentals course attendance is optional for all Relief System Design students.)
Will I receive professional hours?
Yes. Everybody who attends all three days (including the optional Salus Fundamentals portion) will receive a signed certificate from the course instructor good for 21 hours of professional development. (Those who do not attend the Salus Fundamentals will receive 17 hours of professional development.)
do you have hotel RECOMMENDATIONS?
Yes. Our past students have said good things about the "Towneplace Suite by Marriot", and the "Hampton Inn - Brookehollow." However, click here if you would like to see a complete listing of nearby hotels.
DO YOU HAVE dining RECOMMENDATIONS?
Yes. Although breakfast and lunches will be provided each day, here is a list of restaurants near Smith & Burgess' office.
What is the dress code for the training?
The Relief Systems Design Training Course is a relaxed and interactive atmosphere. We recommend that you wear casual, comfortable clothing.
paypal is not accepting my credit card, what should I do?
We have spoken with PayPal about this issue and they assured us they have been looking into the solution. However, if you experience this problem, please call or email Brandon Ring immediately to reserve your seat. He will be able to process your card over the phone or email you a detailed invoiced.
Who do I speak with for additional questions?
Please feel free to reach out to Brandon Ring with any additional questions.
Brandon Ring - Marketing & Communications
brandon.ring@smithburgess.com
(713) 802 - 2647