Smith & Burgess is the industry leading Process Safety Management (PSM) engineering consulting firm that provides our clients the highest level of customer satisfaction with cost efficient and PSM compliant solutions.
Formed by Dustin Smith and John Burgess in April of 2007, the firm has over 75+ process safety professionals within our Houston, Philadelphia, and Chicago offices.
Over 300 years of combined Process Safety experience.

Our founders have over 25+ years of Process Safety experience each.

Over 1,200 completed National & International projects.

Saved our clients an estimated $300+ million in unnecessary costs.

Members of API and participants on the 520/521 Safety Committees.

Over 15 research papers published nationally.
John and Dustin met working at Berwanger, Inc. as process safety consultants...
For six years they worked with the Senior Leadership to help build the firm into the internationally recognized "Gold Standard" of Process Safety. After Berwanger was purchased in 2006, the two then worked to transfer their successful industry standards, processes, and customer service to the new organization.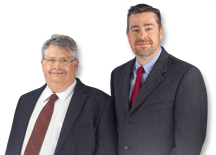 After a year of frustration, John and Dustin agreed their "customer-first" approach was not a priority for the new firm. In April of 2007, armed with little more than two computers and a cubicle; John and Dustin set out to recreate their own customer-first Process Safety Consulting Firm.
As the "Trusted Safety Advisors"
to nearly all of the major Oil, Gas, and Petrochemical companies, Smith & Burgess has hands-on, real-world experience keeping the environment, facilities, and (most importantly) people safe. We passionately believe in the importance of Process Safety Management.

These days the term "customer service" is thrown around without much context or meaning. However, Smith & Burgess' definition has always remained simple, "Do right by the customer

first

."
If it means our team needs to drop everything, drive overnight, and work on-site through the weekend to prevent a facility from shutting down –

we have done that.


Or if it means we need to quickly mobilize and refocus our senior engineers to design multiple relief systems design packages, under budget and within a tight deadline –

we have done that.


Or if it's as simple as making sure every end-user fully understands the depth of our delivered PSI's on repeated occasions –

we happily oblige

.
Some Recent Awards: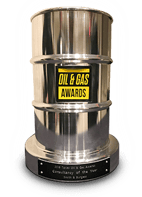 Is your facility operating in full compliance? Are your action items accurate or growing mold? Feel free to reach out to us anytime and trust that you are speaking with some of the world's leading Process Safety Experts.